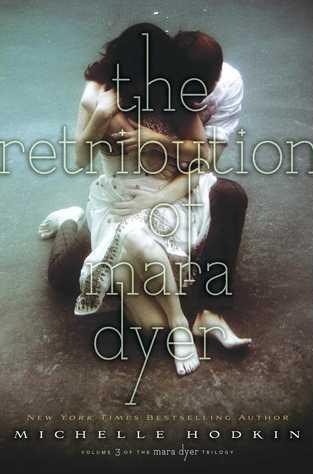 Publication Date: November 4, 2014
Publisher: Simon & Schuster Books for Young Readers
Format: E-book
Page Count: 470 pages
Source: Bought
Series: Mara Dyer #3
Synopsis:
Mara Dyer wants to believe there's more to the lies she's been told.
There is.

She doesn't stop to think about where her quest for the truth might lead.
She should.

She never had to imagine how far she would go for vengeance.
She will now.

Loyalties are betrayed, guilt and innocence tangle, and fate and chance collide in this shocking conclusion to Mara Dyer's story.
Retribution has arrived.
Review:
After multiple publication dates being pushed back, finally the third book of the Mara Dyer series is out!
I will not go into details about it because from the second book to the third, the transition to it is filled with spoilers.
I will say it's a bittersweet moment. After many years of following the adventures of Mara, it comes to an end. It was an amazing experience reading the series and falling in love with the characters. Michelle Hodkin summed up the whole series very nicely and I understand what had to be done.
For the people who haven't read this book or this series, I VERY MUCH HIGHLY RECOMMEND! There are no words to describe how intense and interesting this series is. Retribution starts immediately where Evolution ends and it a whole roller-coaster of twists and turns. I never expected any of the things to happen.
Again, I will not go into details about this because even one word will give everything away. Go read this series and book because you are truly missing out. I cannot wait for what Michelle Hodkin has to offer next!
Rating: