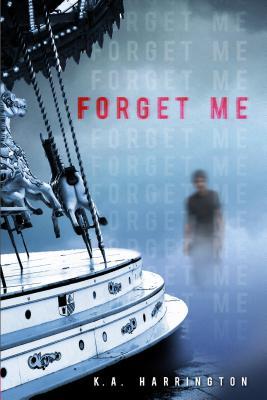 Publication Date: August 7, 2014
Publisher: Putnam Juvenile
Format: E-book
Page Count: 288 pages
Source: Borrowed

Synopsis:
On the three-month anniversary of her boyfriend Flynn's death, Morgan uploads her only photo of him to FriendShare to get some closure—but she's shocked when the facial recognition software suggests she tag him as "Evan Murphy." She's never heard of Evan, but a quick search tells her that he lives in a nearby town and looks exactly like Flynn. Only this boy is very much alive.

Digging through layers of secrets and lies, Morgan is left questioning everything she thought she knew about her boyfriend, her town, and even her parents' involvement in this massive web of lies.

Review:

To be honest here, I REALLY should've saw that ending coming but I don't know... things happen.

What really made this book intriguing for me was the synopsis. It's been three months since Morgan's boyfriend Flynn died. When she uploads a picture of him it instead pop up Evan Murphy who looks exactly like Flynn except this is not Flynn.

When she meets Evan, everything starts crumbling in down. There's so many secrets and lies Flynn told her and she doesn't even know anything about him anymore. Then the further she digs, somehow her family is involved with something, the town, and to be honest, BASICALLY EVERYONE!

This was such a good read and I'm very surprised at the outcome on how was involved and how much. The thing I loved the most about his was Evan. Evan and Morgan never met before but how fast they became friends and how much Evan keeps helping Morgan made my heart just gush over him. He was really supportive about this.

This was a fast read and very interesting. It was a good YA mystery story.
Rating: