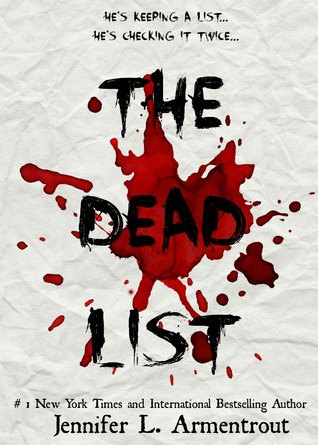 Publication Date: April 15, 2015
Publisher: Self published
Format: Free Platform / Wattpad
Page Count: 372 pages

Synopsis:
It's Ella's senior year of high school and she and her best friend Linds plan to make it the best year ever. At Brock Cochran's end of summer pool party, the girls vow to have as much fun as possible before they head off to different colleges next fall. But when Ella is mysteriously attacked on her way home from the party, everything changes. Ella's carefree senior year plans disintegrate as she finds herself at the center of an attempted murder investigation.
Ella tries to move on, but her attacker isn't done yet. He shows himself in the form of horrifying signs and symbols: a clown mask strewn on her bed, a dead bird in her backpack, a shadow moving past her window in the night. And as the weeks pass, it turns out that Ella isn't the only one being tormented.
With the help of an old flame, Jensen Carver, and her friends and family, Ella tries to attain some sense of normalcy, but she can't seem to shake the feeling that there's a dark pattern hidden in the killer's every move. Suddenly, even those in her innermost circle seem suspicious. In her seemingly safe West Virginia town, Ella starts to wonder who she can trust.
Review:
I went in this book pretty blindly. I did not read any synopses or summaries of this book because I couldn't find any (until as of right now because of this review). I didn't have anything to base this story on except that I heard it was a suspense, thriller, romance story like her book 'Don't Look Back'.
Not only it's similar genre-wise with her other book but it's also like, "I Know What You Did Last Summer" mixed with "Scream" mixed with a lot more romance. In a way I guess I could see it but for you fanatics of those movies and thriller books, remember this is YA and there's more romance going on. There are a few scenes where it might give you the creeps but it's totally not going to freak you out.
The Dead List follows a teenage girl named Ella and well, Ella is not having the best of times since a killer is on the loose and is hunting her down. After a failed attempt to kill Ella, it's advised for her to be cautious and get defense lessons. Here's where the fangirling comes in. Jensen Carver starts helping her and their relationship grows more and more from there. While Ella is trying to bring her life back to normal, Ella can't help but feel the killer is close to her.
Like I said, there's definitely creepy chapters but nothing over the top. What this story did do that I liked was it kept me guessing at who the killer was and I will say I was pretty close.
This is a fast paced story in my opinion and I flew by it in a few hours. Even though it's on something that most people are not used to, it hardly affected the reading experience. For me personally, I'm glad it's on Wattpad because it is very accessible and I use Wattpad a lot so it was easy access.
I fairly enjoyed this story and how everything turned out. You should all give it a chance since it is free on Wattpad and it's really fast paced. I'll leave a link down below so you can check it out.
Rating: