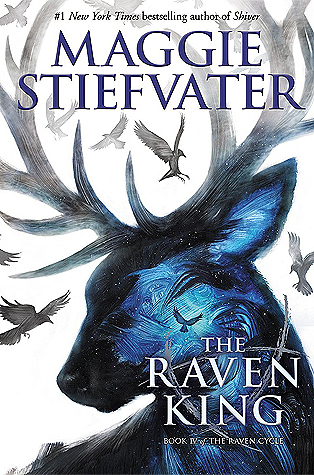 Publication Date: April 26, 2016
Publisher: Scholastic Press
Format: Hardcover
Page Count: 439 pages
Series: The Raven Cycle #4
Synopsis:
Nothing living is safe. Nothing dead is to be trusted.

For years, Gansey has been on a quest to find a lost king. One by one, he's drawn others into this quest: Ronan, who steals from dreams; Adam, whose life is no longer his own; Noah, whose life is no longer a lie; and Blue, who loves Gansey… and is certain she is destined to kill him.

Now the endgame has begun. Dreams and nightmares are converging. Love and loss are inseparable. And the quest refuses to be pinned to a path.
Review:
I have a hard time rating this book. Back in April, I didn't know what to feel about it. Then I slept on it and I still didn't know. It's been months now and I'm still conflicted. I love this series very dearly but I can't seem to wrap my head around this book.
I'm not going into details about this book because I'm barely making my way through this review. I honestly don't know what to say about this book. It took me two months to finally write this and I just have an "eh" feeling about it.
I'm probably in the minority here, but this last and final book was something I did not expect. I was so hyped about this book since day one because this was the big reveal where everything goes down. Well, overall I was disappointed on how things ended. I didn't feel happy or sad about the ending. I just mostly felt neutral and let down.
I was honestly hoping for something heartbreaking, epic, or tears streaming down my face feeling. I didn't get any of those reactions. All I got was disappointment and dissatisfied. With three books leading up to this big finale, I was expecting more out of it. All this build up and suddenly it ends.
This book to me felt rushed and left many things hanging. There's still too many questions unanswered and I felt there wasn't a true ending. Everything like the character's fates were left unresolved in my opinion. The ending felt to easy and just there.
I wished I enjoyed this book, but I didn't.
Rating: